Hennwood Labradors
|
home


The Hennwood Nursery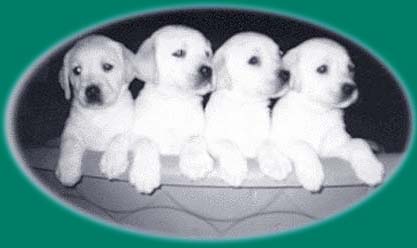 Our goal was to produce a wonderful companion whether for family, show, hunting, or service. Emphasis is placed on low-key temperament, high intelligence, soundness, proper conformation and importance of still retaining the working ability of the Labrador. Over the years I found lines that produced just that.
Each litter was the result of careful selection, taking into account not only the dogs being bred, but also the ancestors. Consideration was given to temperament, soundness, conformation and the working ability. Breedings were done when I felt the offspring would be even better than their parents. Personally, I don't think there is anything better than the love and companionship of a well bred Labrador.
Anne
An earlier litter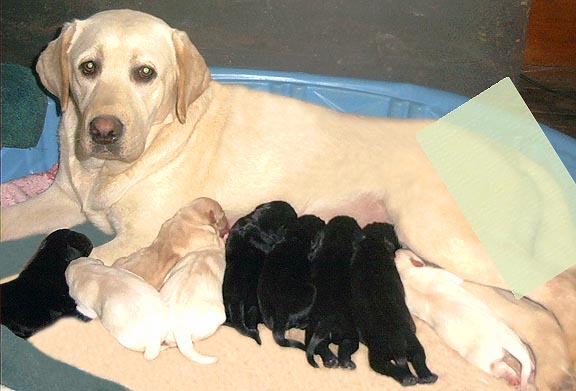 New-one day old little ones, Mom hadn't been totally washed up,
so pardon the green drape.
On to
Baby Photos
Enjoy a few pages of baby pics of previous litters.
Hennwood Labradors
|
home