Hennwood Labradors
|
home


My girls are some of the sweetest Labs around. Below are a few of these sweet girls!

Hennwood's Butterscotch

Yellow OFA/ACVO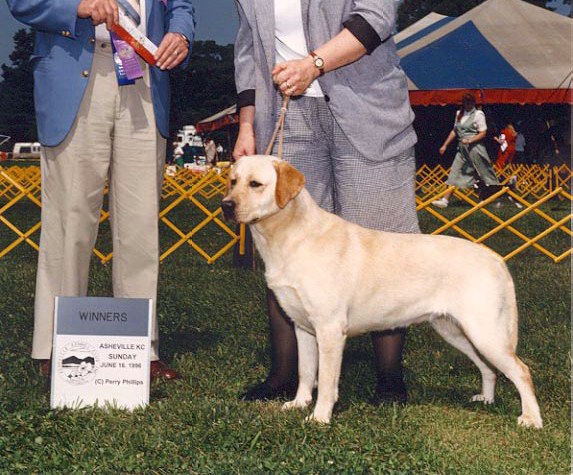 "Scotchie" helps me keep things running smoothly around Hennwood. She is a beautiful girl, with a supersweet personality, an avid retriever with fluid movement. Her show career was very brief-her decision. Her second show, she took Winners Bitch, and Best Of Opposite under a breeder judge to pick up her first few points. After that show she decided that wasn't for her,
so instead she is my companion and helper.
Scotchie's pedigree below: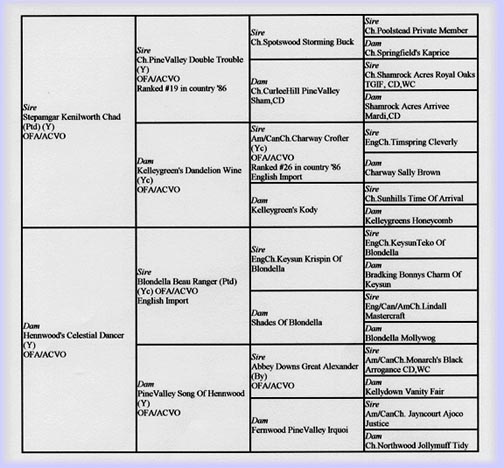 *~*~*~*~*~*~*
Hennwood's Onyx Of Cypress

(Byc) OFA/ACVO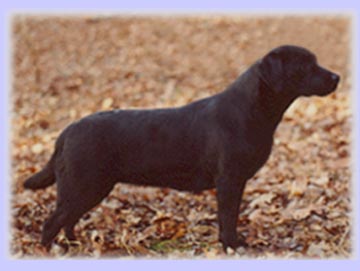 "Toni" is the result of two of my favorite lines. "Spector", her sire is described in "The Boys" and her dam "Mess", AKA Hennwood's Lil' Marker Express, who isn't truly a mess at all, actually she is probably the most intelligent, best problem solver, and has the greatest nose for scent work of any Labrador I have ever known. Toni has qualities of both, making her a sweet, intelligent companion that can quietly lay at your feet, but when it is time to retrieve she is ready to go.
Toni's pedigree below: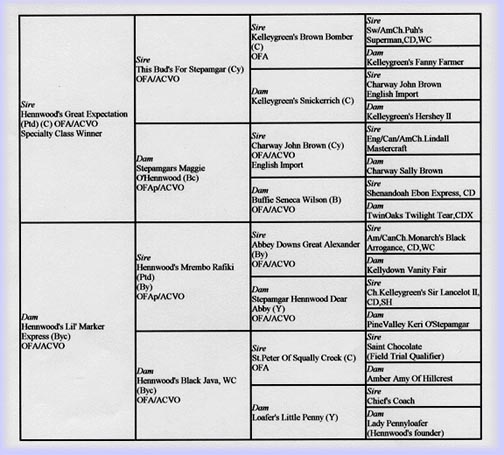 Hennwood Labradors
|
home