Hennwood Labradors
|
home


My boys run together, no aggression between them. I have strived to remove that macho" tendency most males acquire once reaching maturity. My lines now consistently what I call my "big marshmellows". **My boys are not available for outside stud use.
Ch.Hennwood Zachary Alastair

(Byc) OFA/ACVO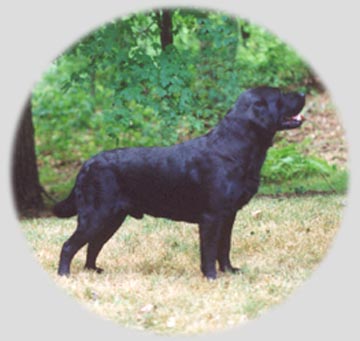 "Zach" is an impressive show boy, with 13 Best Of Breed wins, and 2 Group Placements allowing him to be ranked #22 in the country in '94. He is a wonderful companion, both at home and in the field. Zach is a natural when it comes to retrieving. He earned the status of Hennwood's "Clown", as he was always doing something to make me laugh. Zach now resides with his new family in Japan, but I still
have him with me, through his get and grand get.
Zach's pedigree below: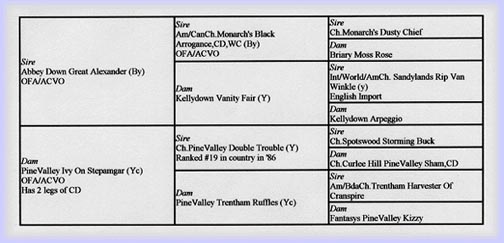 *~*~*~*~*~*~*

Hennwood's Major Attraction

Yellow OFA/ACVO



"Major" is the light of my life. Never have I known a more endearing companion.
Major is the result of careful selection, with wonderful temperament being of utmost importance. The looks, intelligence, and soundness were a given with his pedigree. He is what I have always felt a Lab should be....from "that look", to the unrelenting loyalty and desire to please. Major consistently passes his wonderful qualities to his get. He has been shown
in the breed ring on a limited basis, and is always in the ribbons.
Major's pedigree below: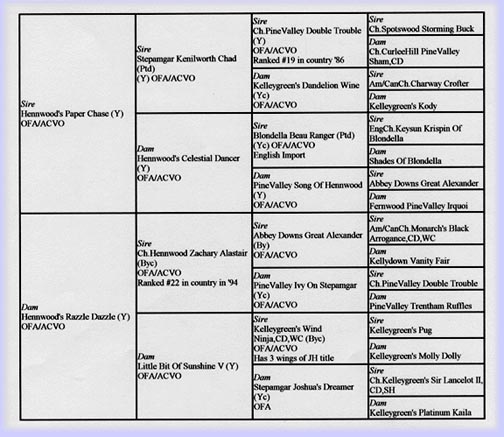 *~*~*~*~*~*~*
Hennwood's Great Expectation

Chocolate OFA/ACVO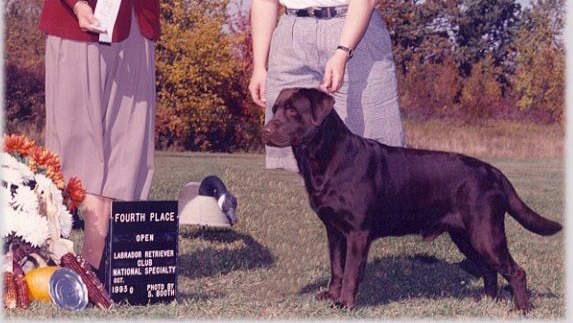 "Spector" is a quality example of what a chocolate Labrador should be. With his dark coat, dark eye color, good bone, excellent movement and winning disposition, he has been a joy to live with. With limited showing he is champion pointed with specialty class wins, and placements. Each day is a joy to him, and with his sunny disposition, it makes everyday a joy for me.
*Spector had to leave me recently at 12 years of age due to an injury that would have required too much of a boy his age. Fortunately part of him stays on with me through his daughter, Toni, and several grandkids. He is greatly missed. One day maybe we will be together again.
Spector's pedigree below: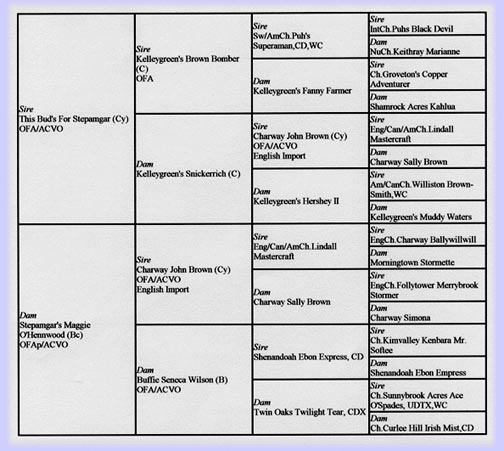 Hennwood Labradors
|
home