Hennwood Labradors
|
home


Hennwood's Great Expectation

Chocolate OFA/ACVO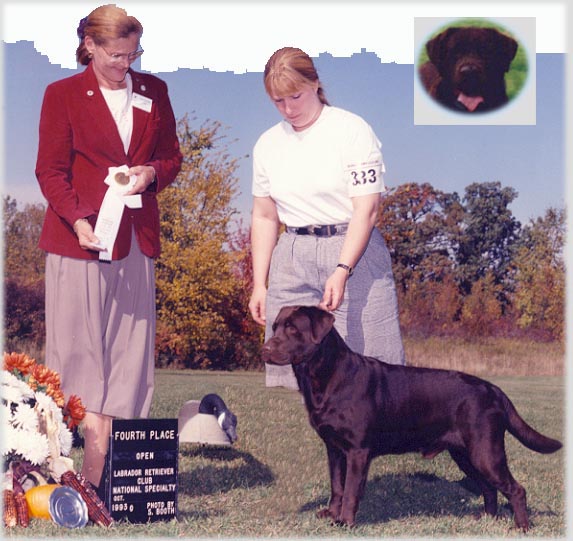 "Spector" is a quality example of what a chocolate Labrador should be. With his
dark coat, dark eye color, good bone, excellent movement and winning disposition,
he has been a joy to live with. With limited showing he is champion pointed with
specialty class wins, and placements. Each day is a joy to him, and with his sunny
disposition, it makes everyday a joy for me.
*Spector had to leave me recently at 12 years of age due to an injury that would
have required too much of a boy his age. Fortunately part of him stays on with me
through his daughter, Toni, and several grandkids. He is greatly missed. One day
maybe we will be together again.
Spector's pedigree below: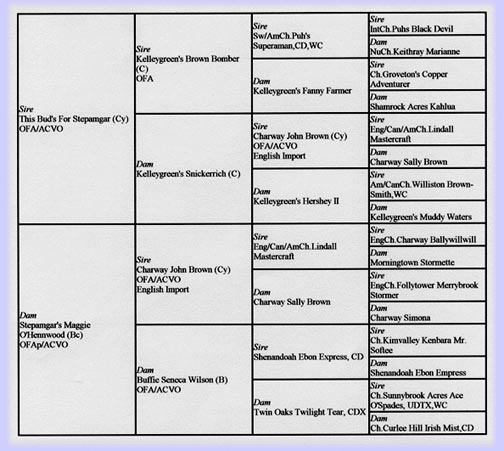 Hennwood Labradors
|
home