Hennwood Labradors
|
home


Baby Photos

Skye and Dundee kids at 16 days.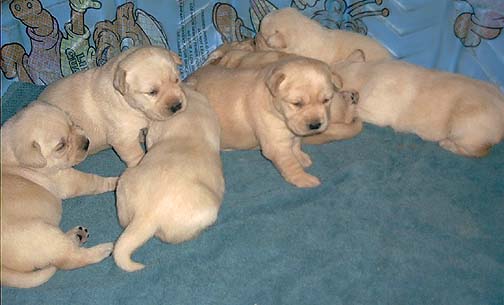 A photo of brand new little ones of Skye and Dundee.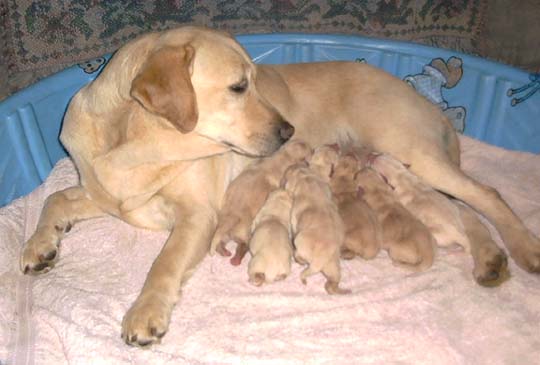 Below is an earlier litter out of Toni and Ruger.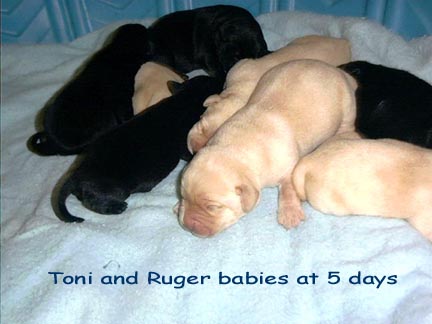 Baby photos of Scotch and Slick litter whelped 4/9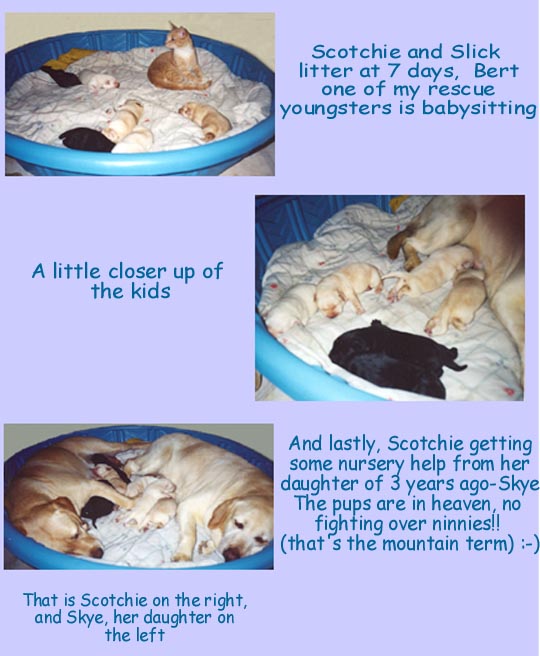 Some baby photos of an earlier litter-Roxie and Ruger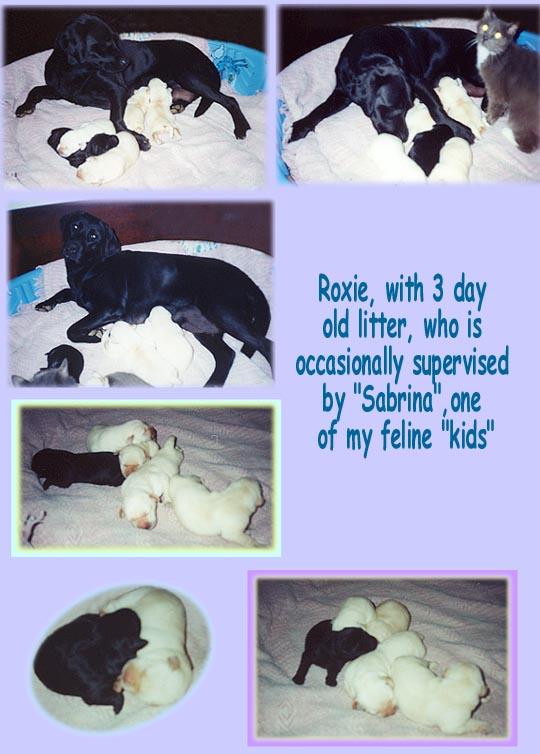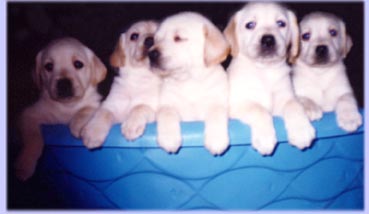 A few photos of some other Hennwood Kids.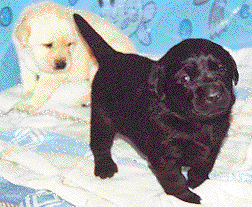 Top left photo is "Wally-the pup" with his 2 legged Dad-Tim, next is Wally at 3 weeks, and on the right is his brother Bubba.
Major, in "The Boys" is their sire. Just some more sweet kids.
Hennwood Labradors
|
home